So, got me a refill of the good ol' ginger-eucalypt and largely as a result, suddenly everything starts happening and falling into place (I was terribly short of brain these past few weeks, mostly bogged by freelance jobs and such). We've got a Vardays update, something tossed onto dA, catching up with jobs (and by the looks of things, a few of them are nearing completion *fistair*) as well as...

..sketchus!



Still haven't forgotten about these guys: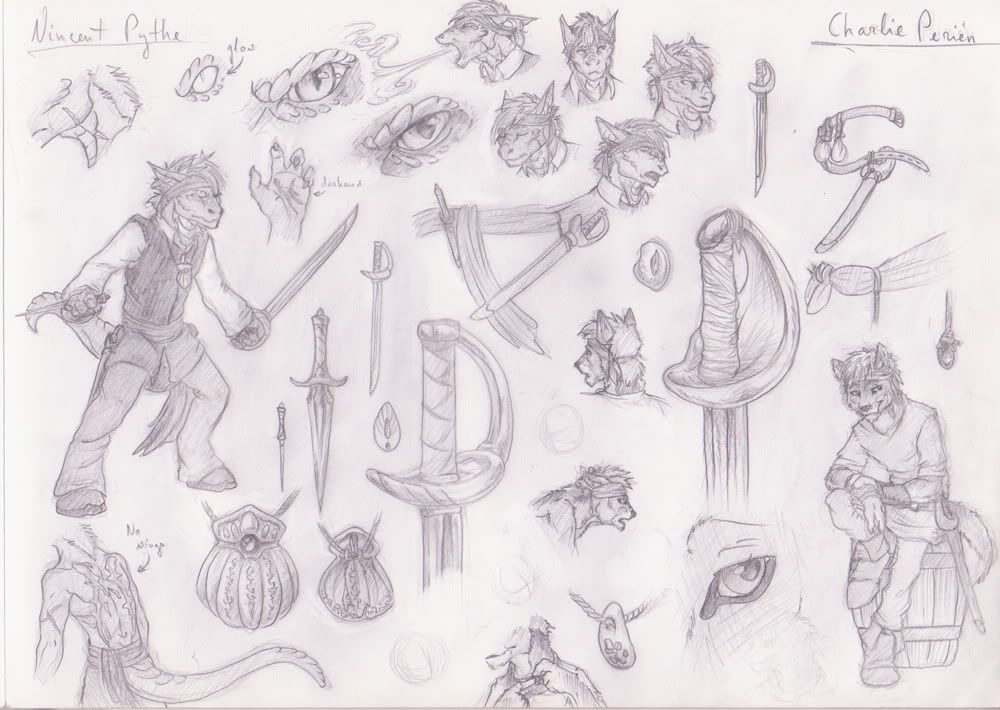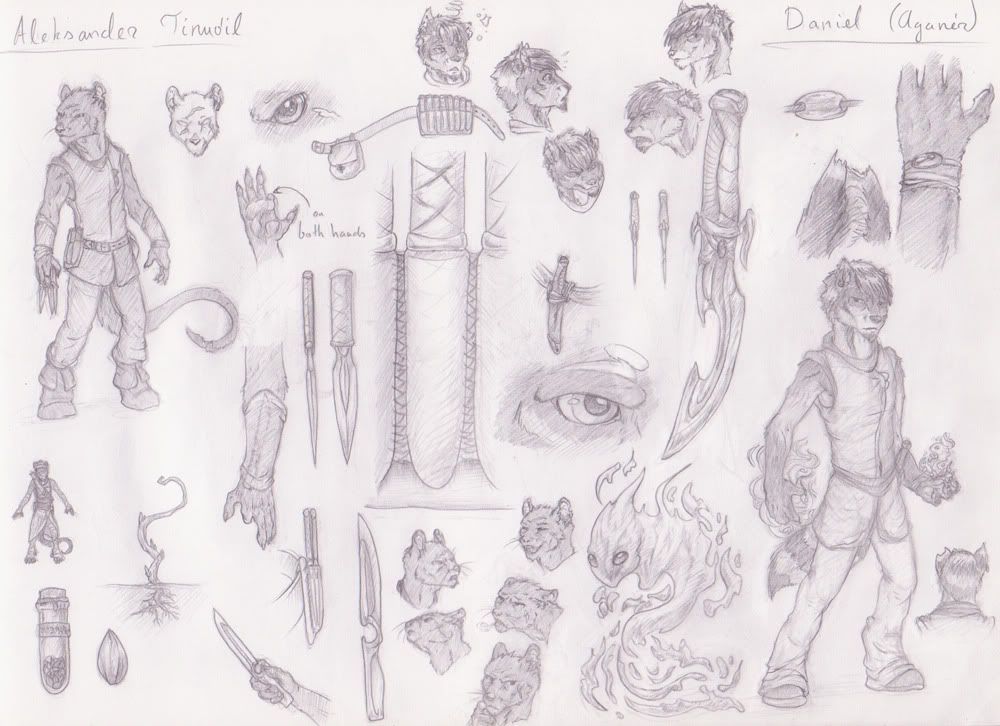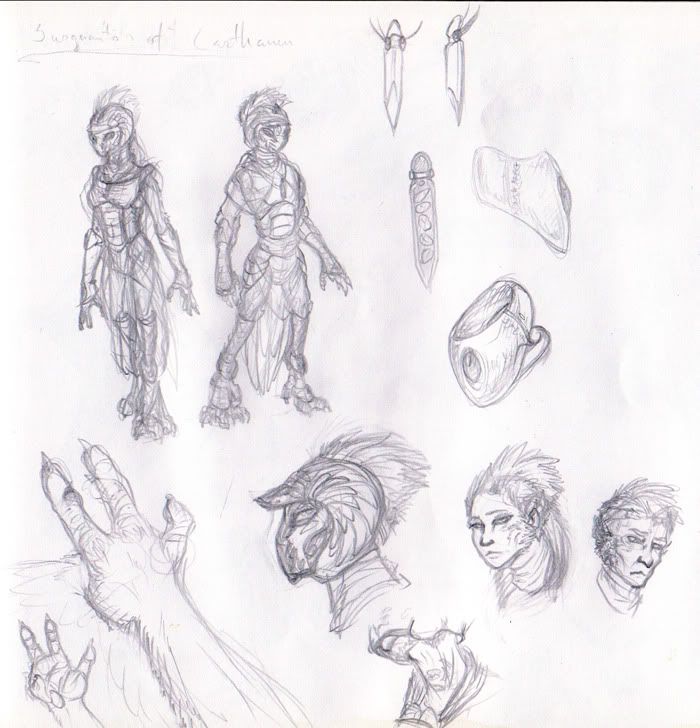 Dun dun dun..

Doodle Messes (who're those strange faces there?)
Still trying to fill in the doodlegaps of this sketch-book, so a few things are recognizably older.